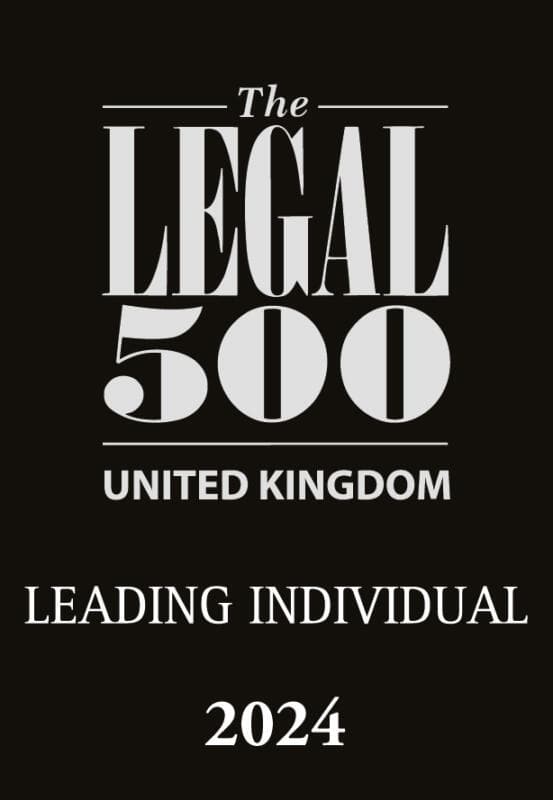 Recognised as a 'Leading Individual' (one of only two in our region) by The Legal 500 (the 'who's who' of law) Kevin is a Partner in our Commercial Litigation Team.
Also, Chair of our Board of Management Kevin leads our Commercial Business Unit, with overall responsibility for our services to businesses.
Having qualified as a Solicitor in 2001, he advises on complex commercial disputes for local and national clients, with particular emphasis on breach of contract, shareholder and partnership disputes together with professional negligence claims. Kevin acts for several industry sectors, including logistics, print, construction, and milling. A skilled negotiator, he can advise on the most appropriate route to resolving disputes – whether by informal negotiation, mediation, arbitration, or the court process.
Having lectured on the issue of legal costs Kevin's team prides itself on being at the forefront of 'no win no fee' work for commercial litigation, and if this is not available to you Kevin can also advise on the most cost-efficient means of dealing with the dispute. Fixed cost litigation is also available, for qualifying cases. Litigation can be daunting, and Kevin's aim is to give clients clear, straightforward, commercial advice.
Kevin is the firm's Compliance Officer for Legal Practice and has overall responsibility for risk management and compliance within the firm and will have responsibility for the firm's systems and controls.
A past (2016) NLS Solicitor of the Year, Kevin is also the former President of the Northamptonshire Chamber of Commerce. Appointed as Chair of the Committee with oversight of the region's 'Local Skills Improvement Plan', completed in 2023 and mandated by the Department for Education, Kevin helped employers have a voice in the shaping of required skills in the local market.
Kevin also volunteers as Chair of the Board of a local secondary school and spent almost ten years as an "Enterprise Adviser" with SEMLEP as part of a national initiative to try to provide school children with interaction with to local businesses. With a wide range of clients and contacts, both personal and throughout the partnership, Kevin is ideally placed to identify the right person or company to link with a particular department within the school.
Awards and Accreditations
Impressed with how quickly and efficiently you deal with complicated disputes.  We are extremely happy with the friendly and local service.

Heather Gout, Total Computer Network

*****

Kevin swiftly grasped the key elements of the case and quickly put my mind at rest...knowledgeable, down to earth...professional and positive and made a difficult situation easier with his patience and experience in similar situations....attention to detail and tactics proved imperative in successfully concluding the case. I would thoroughly recommend Kevin and his team.

Mr Chambers – GL Chambers Developments Limited.

*****

Kevin is masterful!  What we initially thought would take 6 - 12 months, went the distance over the course of 3 years. Kevin never gave up. Time and time again, he found creative & thoughtful solutions to prickly issues. That was crucial in getting to a good outcome.

Mr H.

*****

We received really clear and concise information from Kevin Rogers. He was empathetic, but also firm and objective, providing us with exactly the right balance of support and guidance. Clear, well-informed and objective advice delivered in a friendly and highly professional way. We would definitely use Wilson Browne again.

Mr H.

*****

Since inception our business, Competitive Edge has used Wilson Browne Solicitors and Kevin Rogers in particular. Calm, clear and concise, Kevin has really listened to our unique challenges and has always been able to deconstruct the complexity in our problems and present clear solutions. Kevin doesn't just give options, he gives advice and backs it up with good evidence. He is supported by a large and friendly team that can meet all of our commercial legal needs, without losing sight of who we are. I wouldn't call anyone else.'

Chris Battye, Director – Competitive Edge

*****

My company was delighted with the result which could not have been more positive. Wilson Browne more than levelled the playing field for us and we know who to call should we ever have any other problems.

Anon

*****

You stood by me and argued my corner right to the end.  I was really pleased to avoid a court case too, as that would have been really stressful.

Mr Patrick, Northamptonshire

*****

Once again you have concluded our legal problem, thank you. You have consistently treated us with care and kind consideration, all carried out with good humour in the most professional manner; a rare thing! I have no hesitation in commending your company and your delightful members of staff and your good self

Anon

*****

I am really grateful to you and your team. You stood by me and argued my corner right to the end. I was really pleased to avoid a court case too, as that would have been really stressful.

Mr Patrick

*****

I instructed Kevin Rogers of Wilson Browne Solicitors on a complex multi-party shareholder dispute. The dispute had been long-running, and had the potential to be extremely costly. Kevin suggested a range of funding options, and we picked a type of 'no-win-part fee' that really helped with cash flow, but kept a lid on exposure in the event that we were successful. After detailed correspondence, and skilful targeted arguments we had a mediation that led to a multi-million pound settlement, with instalments, vital financial controls and security. My family and I were able to remain in touch with Kevin as the instalments were paid, to get continued reassurance and support, and most recently I was able to email him to let him know that the last instalment had been paid – on time – and I thanked him again for his negotiation skills, and told him that I had been so happy to raise a glass with my family to put the case behind us. This was not about a windfall, it was about putting a painful chapter behind me and getting what I was entitled to for my family. Kevin and his team at Wilson Browne Solicitors have made a lasting difference to us. Fully recommended, national level expertise, available locally.

Mr S. Northampton

*****

Thank you so much for everything that you and your team have done for me. I don't think you'll ever really know how much I appreciate it. As you know, it was never about money, but the security we have now matters a lot.

Mrs T

*

Thank you for your help again. When you get excellent service, you use companies again and recommend them whenever you can.

Mark Spence

*****

Thank you to an amazing team at Wilson Browne, specifically Kevin Rogers, Imran Ilias and Ellie Tait for your exceptional guidance, expertise, and valued counsel.

Ian Wearne, Director – Competitive Edge Training and Consultancy

*****

This was a rare case…with unusual facts…my wife and I were very pleased that you were able to achieve such a positive outcome for us in such an unusual case…I would have no hesitation in recommending you to anyone that has a complex dispute. Your business promises to be "all the help you need" and you were.

Mr S, Northampton

*****