Childcare & Social Services Solicitors Corby
Reasons to choose Wilson Browne
Corby and surrounding area – Social Services in relation to Childcare & Adoption.
With 5 offices across the area, including Corby we cover the entire county including Corby, Rockingham, Weldon, Stanion, Little Oakley, Great Oakley, East Carlton and beyond.
Our team of dedicated child care solicitors comprises of 6 solicitors and 5 paralegals.  5 of our solicitors are proud to be on the esteemed Law Society Children's Panel and are referred to as Children Panel Solicitors. This means they can take instructions from parents and children (this is usually via a CAFCASS appointed guardian but in some circumstances can be directly from the child themselves). Our team can also accept instructions from Grandparents and other family members seeking to be part of the proceedings.
If your enquiry relates to childcare or adoption proceedings, our team of Childcare solicitors can meet you in Corby by appointment. They will help you to understand the legal process, the steps taken, the timescales involved and will guide you through the legal maze.
The Childcare Team also boasts 5 children panel member solicitors recognised by CAFCASS, an independent organisation tasked with looking after the interests of children involved in family proceedings and works with children and their families: it advises the court on what it considers to be in the children's best interests.
With such a large Childcare Team based in Northampton and covering Corby and the rest of the county, meeting you at our Corby office poses no problems.
The team only deal with this specialist area of work and so you can expect dedicated, professional service of the highest quality. If the local authority have involvement in the life of your family, have invited you to PLO or have issued care proceedings, then you will need compassionate and sensible advice from a solicitor who will not judge but will be there to guide you through the emotional and practical difficulties that you are inevitably facing.
It is important that you know that in most cases, including at PLO and throughout the court process,  you will be entitled to FREE advice and representation by a solicitor through the Legal Aid scheme. We can advise on all aspects of funding when you call us.
The team have many years of experience in all areas of child care work to include :
Pre-proceedings work to include PLO's
Legal aid advice
Care proceedings
Guardian instructions
DNA, declaration of parentage and Parental responsibility orders
Coercive control
Neglect
Domestic violence
Drug and alcohol issues
Honour based violence
Jurisdictional issues
Clients based outside of the UK.
International care matters
Cultural differences
Non-Accidental Injuries
Child deaths
Child sexual abuse
Female Genital Mutilation (FGM)
Emotional harm
Physical harm
Adoption
Special Guardianship
Contact within proceedings.
Parental alienation
Grandparents contact
Care Orders
Interim Care Orders
Supervision Orders
Interim Supervision Orders
Official solicitor
Cognitive and capacity issues
Fact find hearings
Expert assessments
Parenting assessments/ Family assessments/sibling assessments
Parental responsibility
Foster care
Mental health
Learning difficulties
Use of advocates, interpreters and intermediaries
Court hearings
Clients who are currently in prison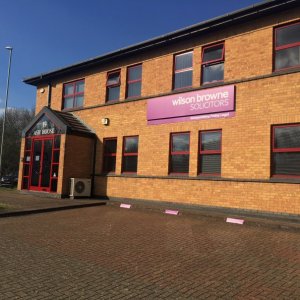 Our Corby office is an ideal out of town, easy to reach location with ample car parking right outside. We offer a full range of legal services from this office and our Northampton based lawyers can meet you here to discuss Childcare issues.
To see contact details for our Corby office, CLICK HERE
Call us today on 01536 218888 or via our free phone number (0800 088 6004)