The Complete Employment And HR Package
Reasons to choose Wilson Browne
Wilson Browne Solicitors and HR Solutions have joined forces to provide the complete Employment and HR package.
In addition to the expert advice from Wilson Browne Solicitors, we now offer a comprehensive range of services via HR Solutions, a Northamptonshire based HR Consultancy, which is recognised for its expert and pragmatic approach to clients.
Our own services probably need no introduction – most of our teams are recognised by the Legal 500 (a who's who of the legal world); we have been twice voted Northamptonshire Law Society Large Law Firm Of The Year; one of our solicitors was previously Solicitor The Year; and a number of the teams gained 'Highly Commended' awards from the Law Society.
The benefits to clients and potential clients are clear: expertise at all levels and an extensive range of services to meet your business needs. 
Our own services are extensive, covering just about all aspects of Employment Law including Operational matters (grievance, disciplinary, termination) and more strategic/project work such as restructuring and reorganisations. We are adept at operating at boardroom level and regularly help resolve Boardroom disputes.
In the broader sense, we typically help with: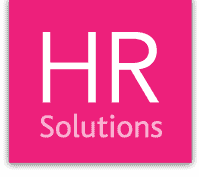 HR Solutions are experts when it comes to outsourced HR consultancy, delivering the flexible, practical employment support that your business needs. By joining forces with Wilson Browne Solicitors, HR Solutions are able to deliver an extensive "full service" package to fulfil the needs of businesses of all sizes whether multinational or SME.
HR Solutions typically deliver:
Talk to us today…we're all the help you need.