Northampton Photography Exhibition: Place Where We Dwell (Chapter 1).
Reasons to choose Wilson Browne
Sponsored by Wilson Browne Solicitors, the upcoming exhibition is being held by Gavin Wallace, a local photographer.
"Place Where We Dwell (Chapter 1) Exhibition."
Like many photographers, Gavin does a lot of "corporate stuff" which is often the bread & butter work of paying the bills. His real passion is fine art portraits as seen on his website HERE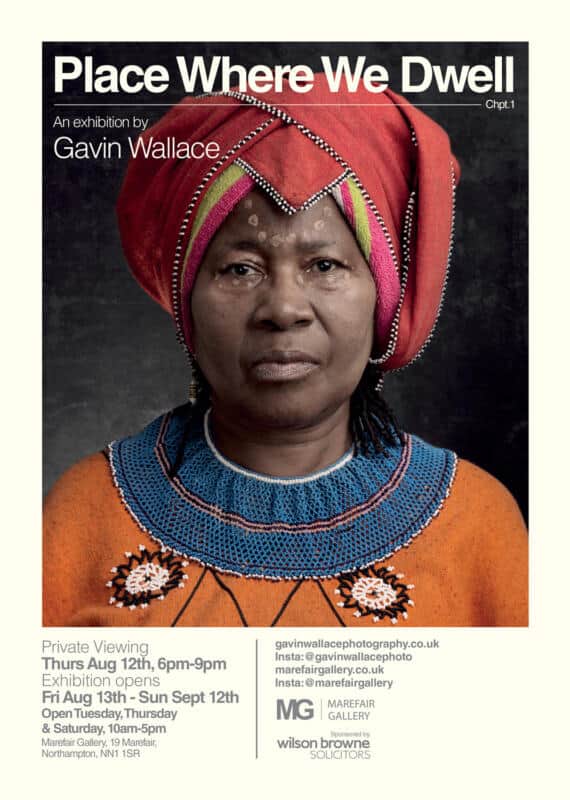 We are delighted to be able to support this exhibition which has its focus firmly on Northampton – the people, places and "the faces".
At a time when the arts and hospitality are finding the environment extremely difficult financially, we are pleased to be able to continue our proud tradition of supporting local communities, local arts and good causes.
Gavin has had work published by many quality publications such as:
The New York Times
The Guardian
Mixmag
NME
AWARDS & ACCOLADES
Finalist in the Independent Photographer Portrait awards June 2019; First prize Art Series LICA (London International Creatives Award); Exhibited at the Relentless gallery in Soho London at an exhibition for live music photography curated by the editor of Q magazine among other industry experts; Awarded photography portfolio of the month by Adobe for February 2017
Place Where We Dwell (Chapter 1) Exhibition.
Words from the artist/photographer:
Place Where We Dwell is my ongoing project showcasing Northampton residents that are making a difference in the community in some way, pushing their creativity and making people feel proud of Northampton.

This project is very close to my heart. Being born in Northampton and a resident in the town for the last 20 years I have seen changes in the town and the community – some for the good, some less positive. It's no secret that as both a town and a county, there have been challenges in how services have been provided and how the town has been in need of investment.

I felt it necessary to showcase these people that are making a difference, so over the last 5 years I have photographed writers such as, Alan Moore and the Happy Hood's Laura Graham, a mental health nurse, school teachers, shop owners, musicians such as Billy Lockett and FFSYTHO, artists, charity workers and athletes all calling Northampton their home and all succeeding in making Northampton a better place to live and work.
Private viewing Thursday 12th. 6pm-9pm
The exhibition opens Fri Aug 13th – Sun Sept 12th
Open Tuesday, Thursday & Saturday, 10 am-5 pm
ENTRY IS FREE – EVERYONE WELCOME.
Find out more:
Insta: @gavinwallacephoto
Insta:@marefairgallery