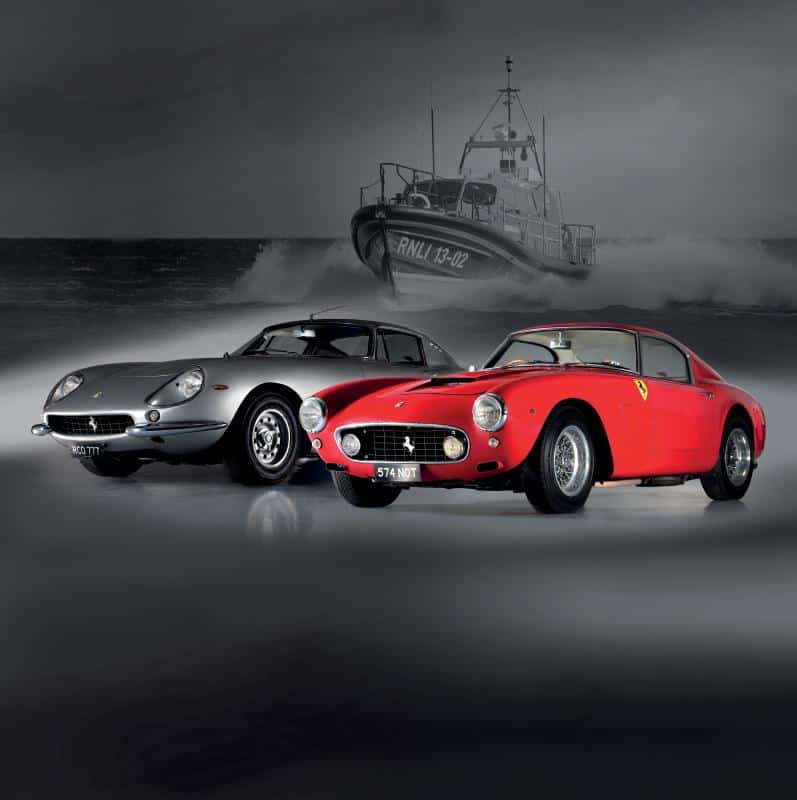 It may sound odd for a county surrounded on all sides by land, but followers of our pages may recall a story from 3 years ago about a local businessman, some Ferraris and the RNLI.
Wilson Browne Solicitors played an important role in the sale of 2 rare and ultra-valuable Ferraris auctioned on behalf of RNLI.
The real story is perhaps not the cars themselves but the fact that a local entrepreneur and businessman would leave such a fantastic gift to charity and, that he turned to a local firm such as Wilson Browne Solicitors when it came to ensuring that his substantial estate was properly dealt with when the time arose.
The cars sold for a staggering £6.6 million for the 250 GT SWB and £1.93 million for the 275/GTB/4 (the red and silver cars respectively in the photos). This is in line with the estimate of £8 million or even £10 million on an optimistic basis.
We are proud to be the firm that Richard Colton turned to for advice on his Will  and Trusts, and to have been entrusted to ensure that his wishes were effectively executed. Our Private Client Team (aka the Wills & Trusts Team) are experts in the field, having just been 'Highly Commended' by the Law Society.
The new Shannon class lifeboat was escorted to her new home in Hastings on Saturday (October 13), surrounded by a flotilla of other lifeboats.
The lifeboat has finally been launched and you can read more about it here