Private Client Specialist Qualifies As A Solicitor
Reasons to choose Wilson Browne
Congratulations to Marta Crumbie who has qualified as a Solicitor!
Marta joined the firm in September 2019 and has been working hard to qualify across as a Solicitor.
Since joining, Marta has settled in and fast become a well liked, well respected and valued member of our Private Client Team.
Congratulations Marta!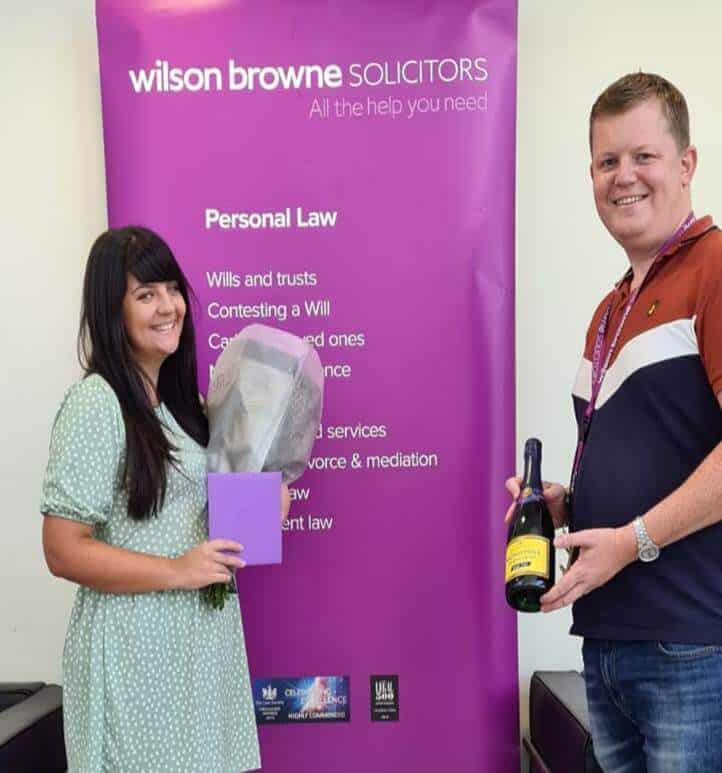 Pictured with Head of Non-Contentious Business Tom Warrender.