6% Of People Spent Sunday Applying For A New Job!
According to a LinkedIn poll run by Partner Tom Warrender, 6% of people spent Sunday applying for a new job.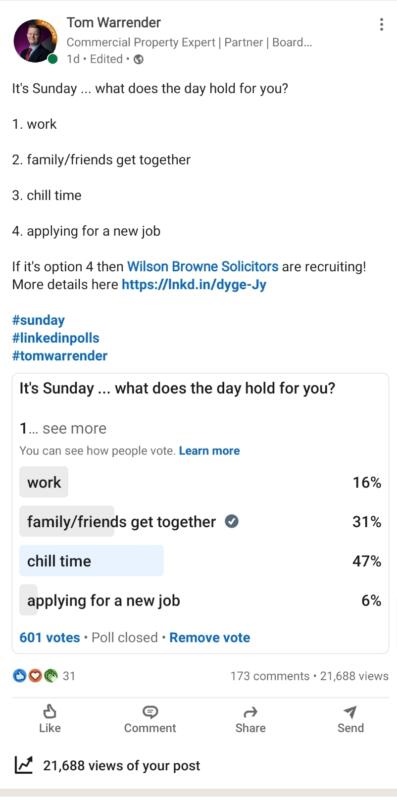 The poll, which had over 21,500 views, ran on Sunday 19th September 2021 for 24 hours and can be viewed here
If you are one of those 6% or simply someone who has been thinking they need to make a career move, Wilson Browne Solicitors can help you take your career to the next level. We have an almost unique niche in our market with a strong regional base, 6 offices, great clients, a heritage that goes back over 100 years and a reputation that others envy.
We are a firm with a vision and that vision starts with being a great place to work, no long commute, a genuine work-life balance, varied and interesting clients, opportunities for development and career progression and a host of other benefits.