Leicestershire Childcare Lawyers: Social Services, Childcare & Adoption
Reasons to choose Wilson Browne
Our Leicestershire based Childcare lawyers have quite literally decades of experience acting in childcare and adoption proceedings.
We act on behalf of children, their parents and grandparents and will help you to understand the legal process, the steps taken, the timescales involved…above all, we will help guide you through the legal maze you face.
Working from our central Leicester office, our childcare lawyers are within easy reach of all of the Leicestershire towns including:
Hinckley
Coalville
Loughborough
Market Harborough
Melton Mowbray
Lutterworth…
and more.
Supported by colleagues in Northampton, the Wilson Browne Solicitors Childcare Team have 5 children panel member solicitors
Recognised by CAFCASS
.
CAFCASS is an independent organisation tasked with looking after the interests of children involved in family proceedings and works with children and their families: it advises the court on what it considers to be in the children's best interests.
Some of the most experienced childcare lawyers in the East Midlands.
Childcare proceedings can be extremely distressing and stressful. Our team understand that, and will help you to understand the legal process, the steps being taken and the timescales involved.
Where adoption proceedings are considered, we can help guide you through the maze of legal proceedings that are necessary when adopting a child, and have tremendous experience in such matters which enables us to deal with any issues that might arise.
How can we help?
Our solicitors are specialists in childcare law and members of the Law Society Children Panel. We can help you with:
Child Protection Conferences
Child Protection issues
Care Proceedings
Adoption
Special Guardianship
Supervision Orders
The Public Law Outline
Immediate Issues ( so we can help if parents get an "Immediate Issue letter")
If necessary, we're able to take on your matter at very short notice, attend and support:
Public Law Outline (PLO) meetings
Court, if Care Proceedings are issued
If you are facing any child care or care proceedings matters, simply get in touch. Our specialists are here to give you support every step of the way and to guide you through the legal process.  Legal Aid is available in childcare proceedings and can be granted straight away.
* Legal Aid funding: Not all childcare issues are eligible for legal aid. Legal aid funding is available in certain cases and within certain geographical limits.
Searching for "Childcare or Social Services solicitors/lawyers near me"?
You're never far from the established team of experts at Wilson Browne Solicitors so if you need the help of a Childcare / Social Services solicitor/lawyer anywhere in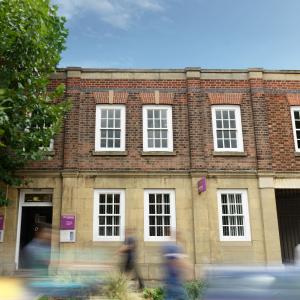 Leicestershire call us today. Our Childcare lawyers are within reach of all the major towns including Hinckley, Coalville, Loughborough, Market Harborough, Melton Mowbray, Lutterworth and everywhere in-between.
To get in contact with an experienced member of our team, please don't hesitate to give us a call on 0116 251 7181
…or our free phone number 0800 088 6004.
Alternatively, you can also use our convenient online contact form to send us your enquiry.
Simply fill in your basic contact details, contact preferences, enquiry details and nearest office, and we'll be in touch shortly to discuss how we can help.
For directions to our Leicester office CLICK HERE