Bingham & Co Property Lawyers
Bingham & Co Property Lawyers are no longer trading.
All Wills previously held with Bingham & Co are now held by Wilson Browne Solicitors and we will be delighted to assist you with any aspect of Wills, Trusts or the Administration of Estates.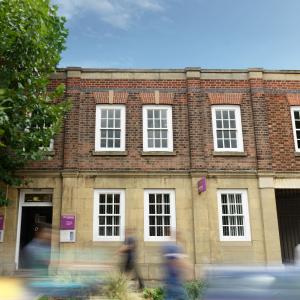 Our expert Conveyancing Team are also able to assist you with the sale or purchase of property.
The lawyers at Wilson Browne Solicitors share the same family ethos and commitment to excellence in client care that Bingham & Co have become well known for.
Bingham & Co have a long history of helping generations of families with all aspects of their legal work. Andrew Bingham worked in the city from the early 1970s where he set up and ran the very successful firm Bingham & Co Solicitors (originally Bingham & Cunningham Solicitors). Unfortunately, Mr Bingham passed away in 2013 at which point his daughter Gemma Turner and her husband Glen Turner began operating Bingham & Co Property Lawyers.
Throughout his career, Andrew Bingham devoted himself to serving the best interests of his clients and was well known for "going that extra mile!" for them. Gemma and Glen have continued to provide excellent legal advice since Mr. Bingham's passing by blending technical legal knowledge with genuine care for their client's individual needs.
After very careful consideration, Glen and Gemma decided to close down their business and chose to recommend old clients of Bingham & Co to Wilson Browne Solicitors.
Wilson Browne Solicitors are proud to continue their legacy and look forward to serving Bingham & Co clients for many years to come.
Directions to our Leicester office can be found here.
We look forward to working with you.