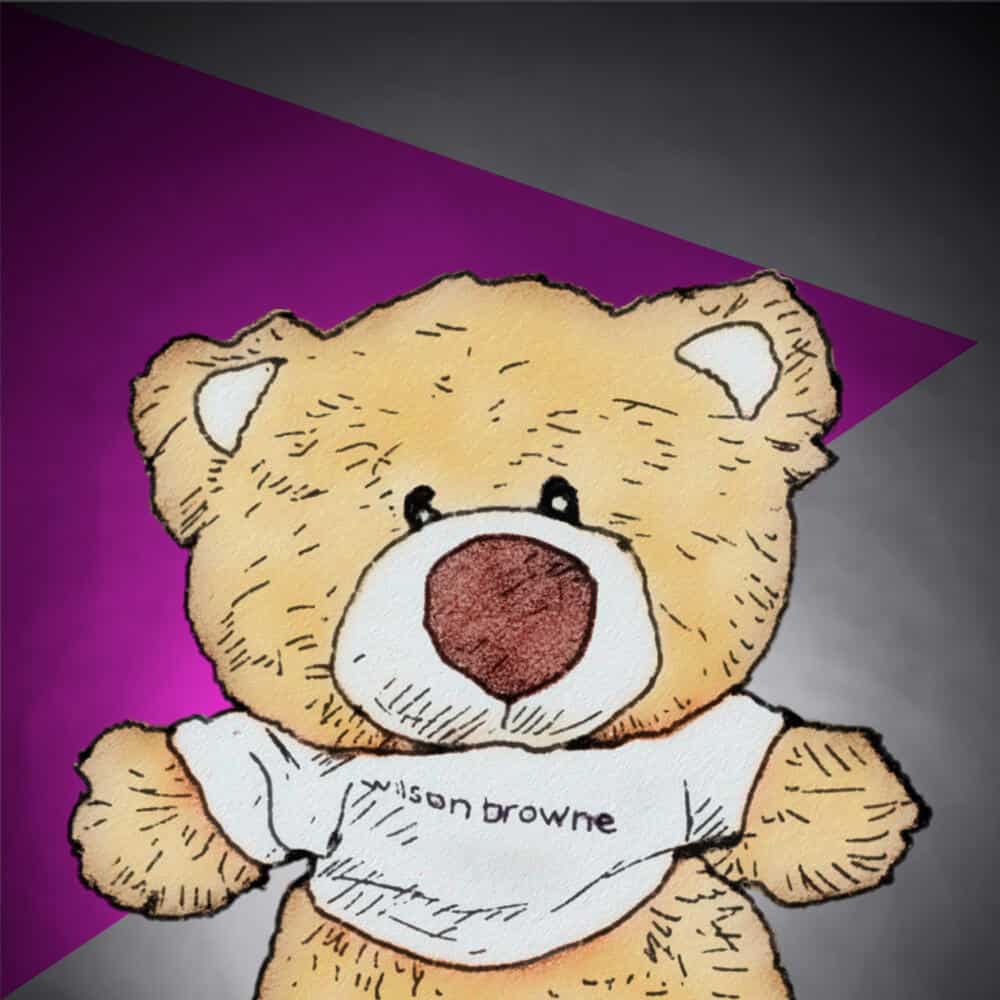 Wilson Bear
,
Chief Entertainment Officer
Wilson Bear is our brand mascot working as our Chief Entertainment Officer.
He joined the firm in 2018 after Version 1.0 was unfairly given away as an exhibition prize. Not wanting an Employment Tribunal on our hands we promoted Wilson Bear Version 2.0 to Chief Entertainment Officer and he has become part of the Wilson Browne family.
After finding a hot desk at the Kettering office he regularly attends promotional events and posts about his escapades on social media, currently having 24 followers of his hashtag #WilsonBear on LinkedIn.
In 2020 he invited all his cousins (bear cubs) over to visit and cheer children and adults up during Covid some of whom found their way to excited families outside of Wilson Browne.
In 2021 Wilson Bear featured in his own standout TV Advert highlighting the Law services that Wilson Browne Solicitors offer, totally opposite to those TV adverts from other law firms.
You may catch him starring in our latest TV Advert for Medical Negligence. Our style of advertising isn't meant to detract from or diminish the fact that Clinical Negligence is serious business but the ad builds on the 'emotional attachment' element and sets us apart.
Keep following #WilsonBear on our social media channels for your chance to win your own Wilson Bear Cub.