All Revved Up For International Women's Day
Reasons to choose Wilson Browne
Motorbike racing – historically a man's world: ask anyone who follows 'bike racing and they'll go all dewy-eyed talking about snarling 2-stroke motorcycles that were absolute beasts to ride and needed a huge level of physicality (and bravery!) to tame.
Times change but the modern crop of race bikes need an equal level of commitment and skill to ride, which makes it all the more refreshing to see Annabel "Abbz" Thomas competing with the boys.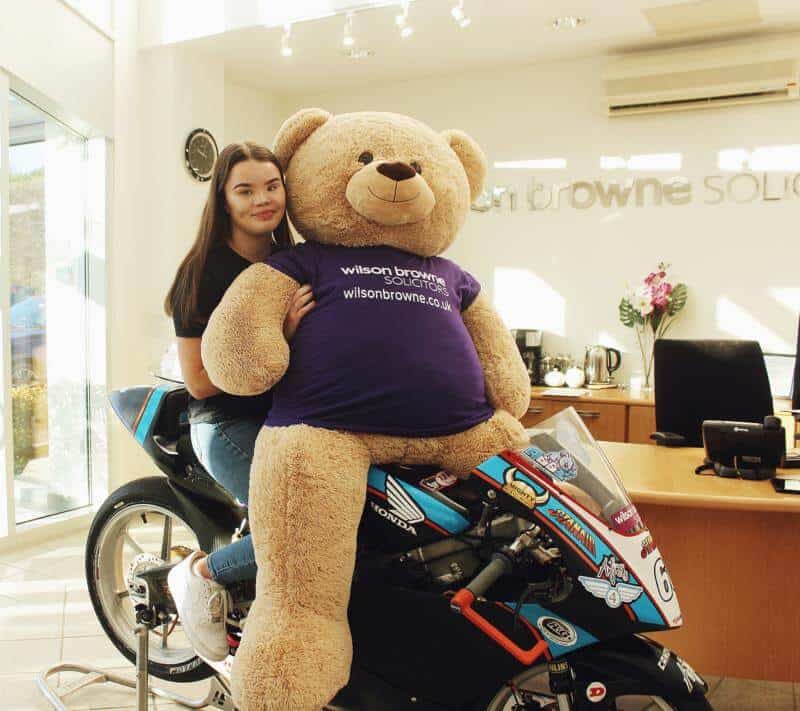 Wilson Browne Solicitors is the latest local business to pledge sponsorship to help Abbz fund her passion for racing. Her talent, commitment and bravery cannot be under-estimated – she is competing at national level with other up and coming racers…and winning. Wilson Browne proudly joins another local business, Stanair who have supported Abbz for some time.
Her dad (Steffan) works in the BSB paddock (British SuperBikes) but that isn't necessarily what sparked her interest. What really did it was "mini moto" – pocket-sized mini bikes that even very small children can ride. This eventually led to her racing in the KTM Santander cup, finishing "top rookie" (newcomer), before winning two British championships with the British Mini Bike Series.
Wayne Jenkins, Business Development & Marketing Director at Wilson Browne Solicitors adds.
It was a chance meeting at a charity event (Mighty Magnus) that led to this. I was looking at an auction item (a crash helmet), and noticed the Stanair sponsor logo on it as they are clients and we occasionally bump into each other at events, when I got a tap on the shoulder from Abbz who went on to tell me it was hers, and how she was racing at a national level. That led to me talking to Steff and as a life-long motorcyclist I really wanted our firm to be able to do something – to be able to help such a talented girl, competing in what is still very much a male dominated sport.
Abbz now rides for "Four Anjels" which has helped see her through the inevitable difficult times. A bad accident in 2019 saw her shatter her cheekbone and eye socket but after this massive crash at Thruxton, Abbz soon bounced back:
It's brilliant to get support from local businesses like Wilson Browne Solicitors, and I cannot wait to get stuck in and attack 2020 head on! After my crash last year, my friends in the sport have been amazing and the messages of support from all around has been heart warming and so appreciated. I'm really happy to be riding for Four Anjels again in the new British Talent cup! It's also important that people don't just focus on the fact that I'm a girl – personally I'm more focused on simply being the fastest rider, outright. Boys or girls, I just want to beat them!
As we approach International Women's Day, Abbz's determination and commitment is just one way that we can all be reminded that opportunities should be open to everyone and that determination and hard work can pay off, and that opportunity should be based on merit.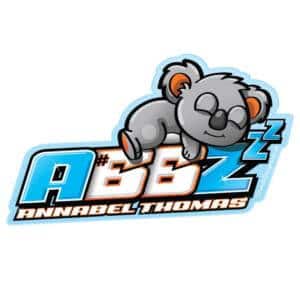 Some parting words from Wayne Jenkins are:
Getting involved needn't cost the earth – I would encourage other local businesses to get behind Abbz. Any funding, any level of sponsorship would be hugely appreciated and make such a difference to her , the team, and her parents who have worked tirelessly to support her in pursuing her dream.
In recognition of her achievement, on International Women's Day (Sunday 8th March) listen out for Abbz and Steff on BBC Radio Northampton, the John Griff Show, late morning (approx 11.15).