What should happen if..? Advance decisions v Lasting Powers of Attorney
Holby City, Casualty, Gray's Anatomy, ER…whatever medical drama you watch regularly or perhaps just 'drop in on' from time to time, the chances are you've seen an episode feature a ""DNR": a Do Not Resuscitate. This gives clear instructions regarding "what you want to happen if…"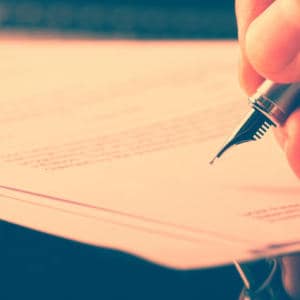 This and other forms of decisions made by a person relating to their future wishes fall under the general heading of "advance decisions".
In NHS Cumbria CCH v Rushton (by her litigation friend, the Official Solicitor) and another [2018] EWCOP41, we see the difficulties that can arise when an Advance Decision has been made.
Mrs Rushton worked as a nurse and married her husband with whom she raised four children. Sadly after her husband passed away Mrs Rushton began to show the early signs of dementia and signed (and lodged with her GP) an Advance Decision Refusing Treatment (ADRT), stating that:
On collapse, I do not wish to be resuscitated by any means. I am refusing all treatment. Even if my life is at risk as a result…this direction is to be applied.
Sometime later she had an accident and suffered a major head trauma from which she was not suspected to survive. Against the odds she survived but did not regain consciousness.
The hospital was notified that there was an ADRT: what was pivotal though was the wording which related only to "do not resuscitate", so the medical staff, therefore, undertook a procedure to (in simple terms) feed her by tube. She was discharged and it was anticipated that she would not survive long but Mrs Rushton was well-cared for by her youngest son and lived almost three years in a vegetative state before the question of withdrawing treatment came before the court. The question posed was whether continuing to provide clinically assisted nutrition and hydration would be in her best interests, particularly in light of her earlier ADRT.
Outcome
In much simplified form, it came down to the following:
The interpretation of the ADRT. Where the treatment is life-sustaining an ADRT will only take effect if it is written, signed, and contains a statement to the effect that the ADRT is to apply to life sustaining treatment.
The use of the "feeding tube" was essentially a life-sustaining treatment in circumstances where there was little prospect of reasonable recovery. The hospital had understood that the ADRT only referred to resuscitation (and acted accordingly).
However, the court disagreed. Whilst Mrs Rushton had not referred to the situation of being fed via PEG (percutaneous endoscopic gastronomy: aka a feeding tube) the judge found "little doubt, to my mind, that the insertion of the PEG was contrary to Mrs Rushton's written decision."
He went on to add that in this particular case, it should not simply have been evaluated over the telephone.
Implications
It is arguable and there are certainly pros and cons to both Lasting Powers of Attorney (LPA's) and Advance Decisions.
On the one hand, had an LPA for Health and Welfare been in place appointing Mrs Rushton's children as her Attorneys then perhaps this situation could have been avoided, had she made them aware of her wishes – particularly in relation to life-sustaining treatment.
On the other hand, it also reminds us that Advance Decisions should be reviewed regularly given the pace of change in the field of medicine, and that they need to be as directive and unambiguous as possible.
The benefit of an LPA is that it remains flexible and if your wishes change, then as long as your Attorneys know these wishes, you would expect these wishes would be followed.
This is a complex and delicate area of law: if you need help or advice on this or similar issues, call us today for a no-obligation discussion.