Supporting The Mintridge Foundation on #GivingTuesday
Reasons to choose Wilson Browne
Wilson Browne Solicitors recognise that charities are finding it difficult at the moment.
One of which is the Mintridge Foundation, which is dedicated to enhancing life skills in young people through sport. The Foundation assists young people of all ages, abilities and physical capabilities to develop confidence and resilience, and creates awareness of the importance of mental and physical wellbeing through sport.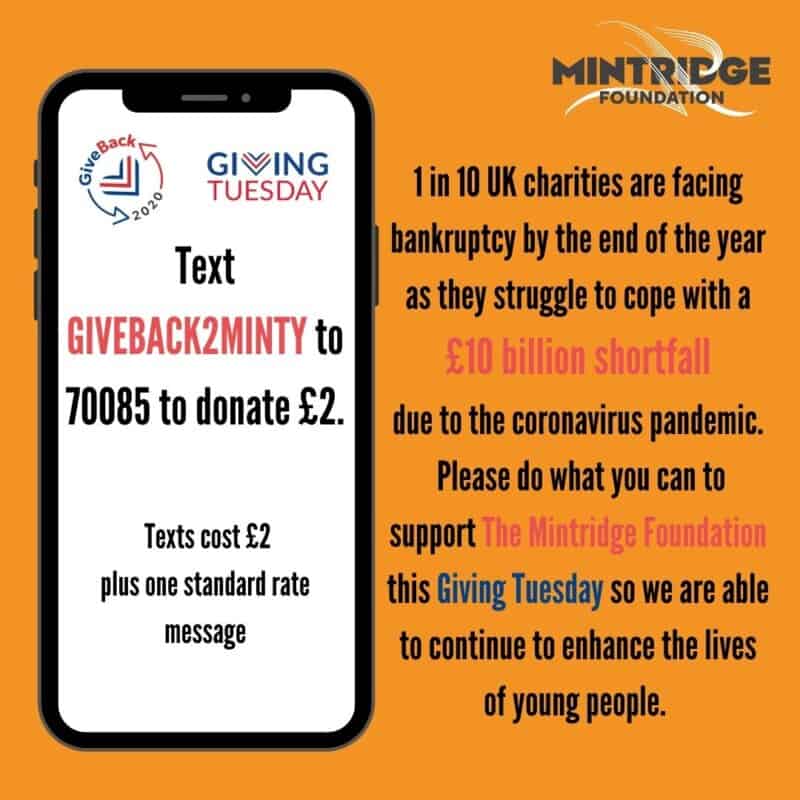 To support the Mintridge Foundation this December, we are joining their #SmallBusinessStar campaign in partnership with Work For Good UK and Giving Tuesday UK.
We are delighted to be behind one of the doors to Minty's Advent Calendar, which one will it be?
Please do what you can to support the foundation so they can continue to enhance the lives of young people.
For more information about the Mintridge Foundation Click Here
For more information about how we support the community Click Here.